BEGINNER'S GUIDE TO KETO – PART 2

THIS IS THE SECOND PART TO THE ARTICLE.. TO READ PART 1 CLICK HERE.
In order to start a Keto diet, you have to plan ahead. This means having a viable diet plan ready and waiting. What you eat will depend on how fast you want to enter ketosis.
The more restrictive your carb intake is, the faster it will be. But it's important to note that it's NEVER recommended to stop eating carbs altogether. You still need a small intake in order for this diet to work, and to stay healthy.
This diet can have amazing benefits, but it also can create a lot of misunderstandings. We're here to dispel these myths and help you gain a better understanding of Keto.
IN THIS ARTICLE:
How to know if keto is right for you? 

How to start a keto diet. 

Keto side effects and risks.

Is keto right for you?
HOW TO KNOW IF KETO IS RIGHT FOR YOU
Even though this diet can have plenty of benefits, it's not for everyone. These changes in your metabolism (depending mainly on fats for energy) can come with some drawbacks.
That doesn't mean that keto is bad, it just shows us when and how to use it, and for what purpose.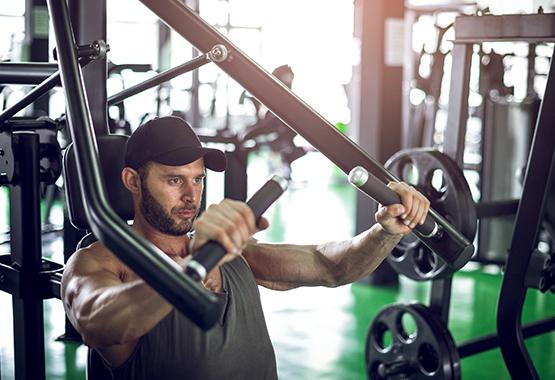 1. KETO CAN REDUCE STRENGTH, MUSCLE-GROWTH AND ENDURANCE
This means that keto diets can lower your power output because it relies mainly on fats. Keto uses aerobic systems for energy production and these systems have a duration of approximately 4 minutes.
This is incredibly fast, but not very useful for endurance. That means that keto is not appropriate for people who are trying to gain strength, muscle or increase their body resistance.
2. KETO IS NOT AIMED AT BUILDING MUSCLE OR STRENGTH
This diet can severely limit strength and muscle development. Since this diet doesn't rely on glucose for energy (a fast energy source) it creates a restriction for our body to gain energy in a quick way which can reduce muscle growth.
Carbs are known as "protein savers" and when there are little to no carbs in our system, sometimes the body can rely on protein for energy. This will hinder muscle growth if you're not eating enough fats.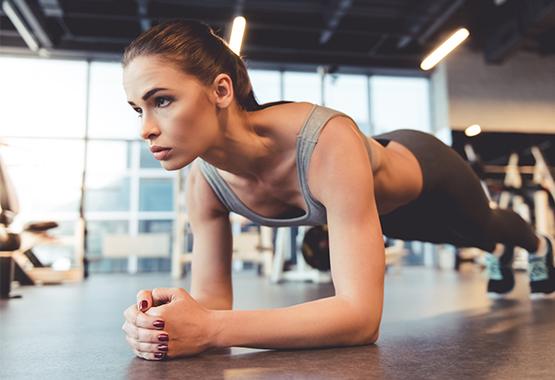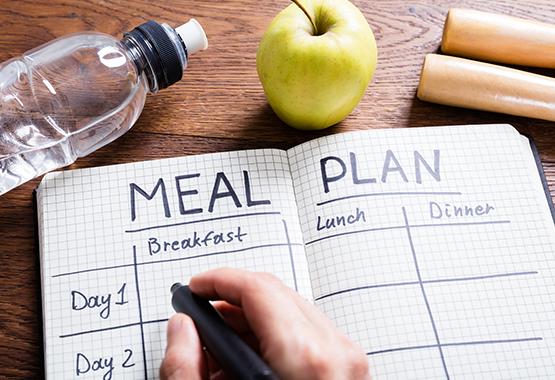 3. KETO IS NOT THE ONLY WAY TO REDUCE YOUR CARB INTAKE
Lowering your carbs is a common objective among many other diets, which also increases your protein intake and lower your trans and saturated fat intake. The main benefits of eating real foods, good fats and improving your overall dietary quality can be achieved through other diets.

HOW TO START A KETO DIET
After listing some of the benefits in part 1 and the drawbacks, if you consider that keto is right for you, then it's relatively easy to get started and begin your keto adaptation.
The goal is to enter a state of ketosis. This is not achieved on the short term; in fact, it can take up to three months. But don't be discouraged, because some of the effects of keto can start showing in just a few weeks.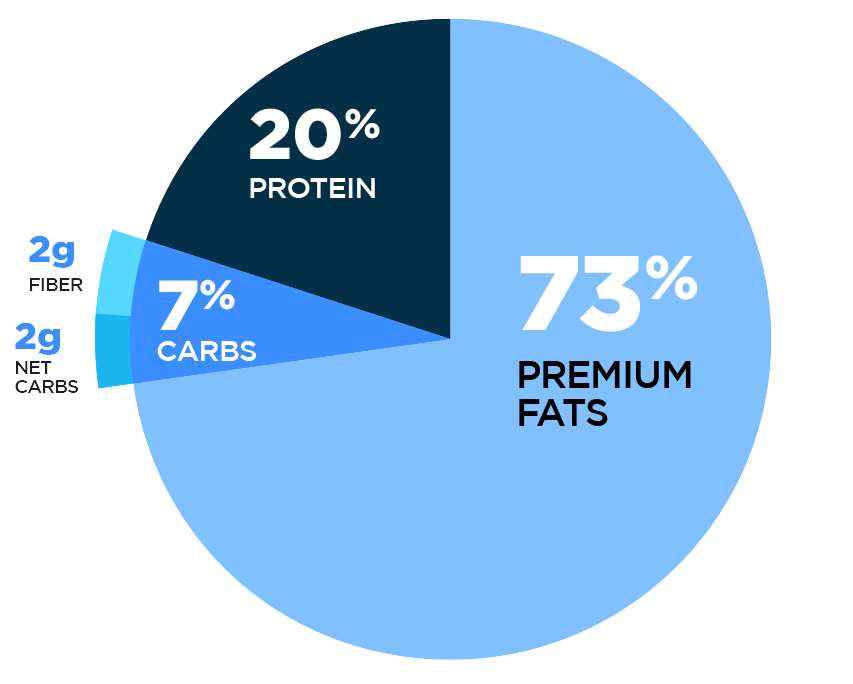 HERE ARE A FEW KEY ELEMENTS THAT YOU NEED TO FOLLOW:
1. BOOK AN APPOINTMENT WITH A DIETITIAN: This step is crucial, a good dietitian can tell you if a keto diet is right for you and teach you how to follow it properly, while keeping your health in mind.
2. RESTRICT YOUR CALORIES: As with any other diet, if your goal is to lose weight, you need to lower your calorie intake. How many calories to reduce will depend on your activity levels, goals and current weight.
3. REDUCE YOUR CARB INTAKE: The staple of keto is that it's a low-carb diet. In order to enter ketosis, you need to maintain a carb intake of around 35-50 grams of carbs a day. Tracking your sources of carbs and their amounts will help you tremendously, and should come mainly from veggies, fruits and whole grains. Also, keep an eye on your fiber intake because it's essential to burning fat effectively.
Keto is not a zero carb diet. Low-carb is what we should be aiming towards!
4. IMPROVE THE QUALITY OF YOUR FATS AND PROTEINS: Keto is designed around healthy fats and proteins, so it's key that you're getting them from high-quality sources.
SINCE THE MAIN FOCUS IS FAT, LET'S BREAK DOWN THE FAT CATEGORIES TO HELP YOU TO MAKE BETTER DIETARY CHOICES:

Saturated fats:

These fats come from animal products, and they are necessary in our diets. Saturated fats should represent around 7-8% of your total fat intake. It can be beneficial, but when consumed in high quantities it can increase your risk of suffering from heart disease.
Monounsaturated fats:

These fats come from nuts, seeds, avocados, canola oil, olives, sesame and sesame oil, among many others. They are known as one of the healthy fats, so your diet should be constructed mainly around them.
Polyunsaturated fats:

These fats can be found on sunflower oil, fish like salmon, trout and tuna, corn oil, soy oil, and some nuts and seeds. Eating moderate amounts of these fats can be beneficial to reduce your triglycerides, risk of heart disease and lower blood pressure.
Trans fats:

These fats should be avoided at all costs because they're not the type of fats we are looking for. They can be incredibly unhealthy and are found in fried foods, many snacks, fries, cookies, pizza, margarine, burgers, and other processed foods. They increase your bad cholesterol levels and can lead to heart disease.

When it comes to protein, you can get them from different sources, such as plants, fish, beef and poultry. Consume no more than 50% of your protein from red meat, and try to increase the contribution of plant and fish foods wherever you can.

5. FOCUS ON DIETARY QUALITY AND WHOLE FOODS: Keto can help you improve your lifestyle and the way you choose your foods. Focus mainly on nutrients and whole foods, this means relying on meats, fish, nuts seeds, certain veggies and fruits, plant-based oils, dairy, etc.
This will ensure that your diet will be high quality, focusing on good fats instead of trans fats and junk food. Make sure to choose the right foods for your mind and body, because keto is not a free pass to eat any type of fat out there!

KETO SIDE EFFECTS AND RISKS
Since this diet is based around changing your regular metabolic processes and forcing your body into ketosis, a state that usually doesn't occur naturally and is basically an alternative fuel source, there can be some side effects and risks that you are likely to encounter and need to watch out for.

Keto Flu: This is a common side effect of low-carb, high-fat diets and is a part of the adaptation process. Since your brain's main source of energy is glucose, and you're depriving your body of it, it can suffer from energy deficiency, reduced hydration and disruption of your electrolyte balance. This is accompanied by flu-like symptoms and headaches. However, this side effect is normal and you should be aware of it before you begin so it doesn't catch you off guard. It's better to progressively reduce your carb intake in order for these symptoms to be gradual and softer. It's not recommended to go "cold turkey".

FOCUS ON STAYING HYDRATED: Ensuring a good water intake will help you with these side effects because it will keep you hydrated and make sure you have a good electrolyte balance. Add a pinch of sea salt to your fluids, drink pickle juice or chicken broth. Or keep a good vitamin and mineral intake through a superfood juice supplement.  

RISK OF GALLSTONES: This is caused by the high-fat diet, which play an important role in the formation of gallstones. This is because your cholesterol intake will likely be a lot higher, it can calcify and form stones in your digestive system. However, you can prevent this by drinking enough water and tracking your fiber intake. Also, make sure that you're not consuming saturated fats in excess (these fats come from animal sources).
Your metabolism is not the only adaptation that your body makes while on keto, it also changes the way your digestive tract behaves. This is why it's very important to watch your fat sources and make sure to eat enough protein and fiber and drink plenty of water in order to avoid constipation, gastrointestinal disorders and digestive discomfort.

KETOSIS SIDE EFFECTS
Since ketosis is not a natural state, you'll likely experience the side effects that come with it. You should be prepared and aware of these symptoms ahead of time, although they're normal and not particularly concerning.
Ketosis can cause:
Dry mouth
Unpleasant breath
Mild rashes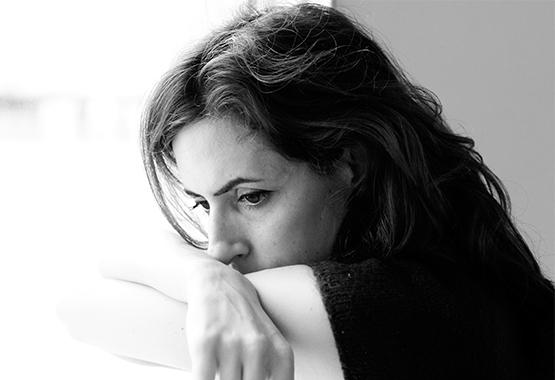 These are all a product of ketones forming in your body, and can be easily managed. These symptoms appear during the adaptation period, and will dissipate as you become more efficient with fat-metabolism and your body gets used to your new diet, so they don't last forever.
However, if you see these side effects continue or get progressively stronger, you should visit a doctor.

You've probably been wondering this while reading this article, so we'll highlight who can get the most out of a keto diet to help you dissipate any doubts: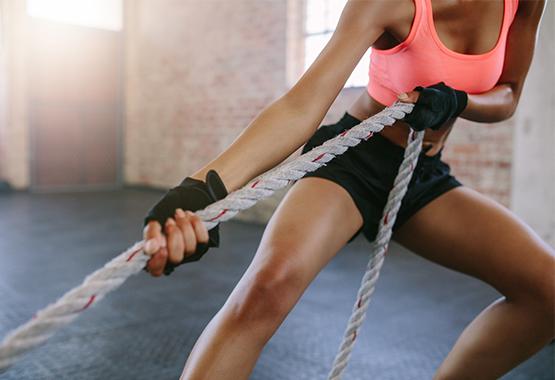 1. ENDURANCE ATHLETES: If you find yourself out of energy after along session of exercise or sports, keto is something you might want to consider. Instead of eating carbs during your workout, tell your body to use fats for fuel. This will help you burn big amounts of body fat during your training sessions, while also maintaining a more balanced performance throughout.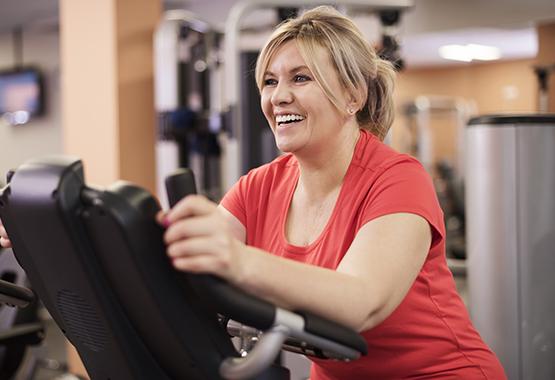 2. WOMEN: This is related to body composition. Women naturally have a higher fat percentage than men, which also means that they're better at metabolizing fats and using them as an energy source. This will translate into a better performance and endurance during training, and keto can help them become even more effective at burning body fat. .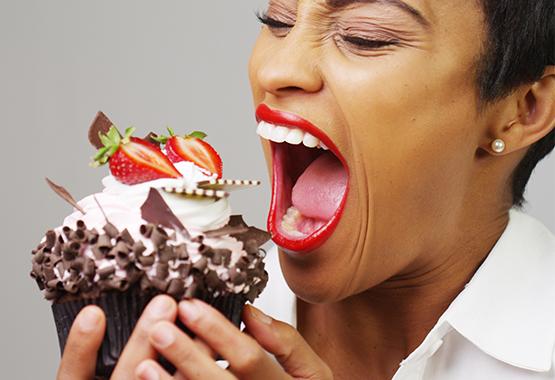 3. IF YOU SUFFER FROM A SUGAR ADDICTION OR HAVE A JUNK FOOD PROBLEM: Keto can also help you learn how to improve your lifestyle and make better dietary choices. This diet cuts out sugary foods completely, helping you decrease your cravings in the long run. Also, fats can bring a lot of flavor to your meals, making them more savory and enjoyable.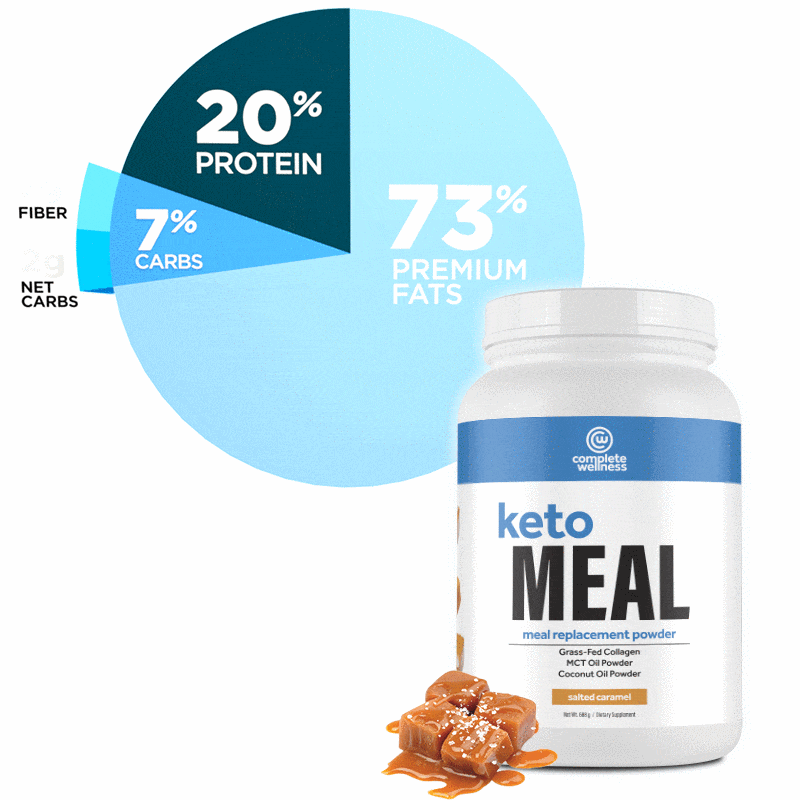 3. IF YOU SUFFER FROM A SUGAR ADDICTION OR HAVE A JUNK FOOD PROBLEM: 

Keto can also help you learn how to improve your lifestyle and make better dietary choices. This diet cuts out sugary foods completely, helping you decrease your cravings in the long run. Also, fats can bring a lot of flavor to your meals, making them more savory and enjoyable.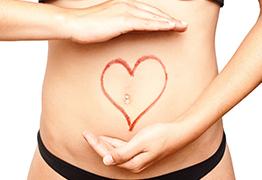 4. DIABETICS, PRE-DIABETICS, AND THOSE WITH INSULIN RESISTANCE: By cutting the problem at the source (carbs), a low carb diet can be beneficial for people suffering from these conditions because keto improves insulin resistance and doesn't spike blood sugar. It also decreases the glycemic index of your diet because fats and proteins take longer to digest. These people can also benefit from lower sugar cravings, as mentioned above.
High carb diets (especially diets focused on simple carbs such as sugar) that are high on bad quality fats such as trans and saturated fats; have become one of the reasons for many public health concerns and chronic illnesses, such as diabetes, obesity and heart disease.
Keto diets have gained traction and popularity because they decrease tremendously the amount of carbs we consume and cut the main problem at the root. Even though carbs are not our enemies, the way we manage them through our macros percentage can be beneficial.
As you have been able to tell, keto is not perfect, it has many pros and cons that you should be aware of before you decide to begin. It's not black or white (perfect or dangerous), but like any other diet it needs to be followed properly in order to see the benefits.
It's a matter of finding what fits your needs. Consider the pros and cons, think of how likely you are to adhere to it and commit. Remember that keto doesn't fully work until 2-3 months in, and the first few effects start showing in a couple weeks.
If you do decide to go for it, consult a dietitian and take note of your personal response to keto adaptation.
If you're willing to try a new diet that, of course, requires dedication and responsibility but will also improve your lifestyle and provide many health benefits, then keto is the right choice for you.
Who Is Keto For: A Review
This is the big question around keto and whether or not you should try it: do you fit into the groups of people that will train and perform better on an LCHF diet? There are a few – and sometimes they overlap – so we'll outline just who can get the most out of a ketogenic diet.
I am so excited that I found your challenge! I can't tell you how these past 60 days have changed my life like nothing else before!...I choose this as my lifestyle now; it's not just a fad diet. I walk with my head held higher and my heart a lot fuller now...So many relationships in my life have changed for the better. Ketosis is powerful and now I know I'm powerful too!
-Missy Blevins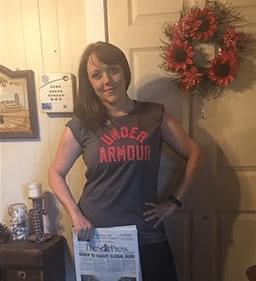 Want to Continue Learning More About The Ketogenic Diet?
Click the Button Below to Continue to The Beginner's Guide to Keto – Part 2