ABOUT US | COMPLETE WELLNESS
Why I Created Complete Wellness
Why I Created Complete Wellness
I've found most of my members of Fit2Fat2Fit really loved certain supplements and superfoods, some of which were the same ones I took!  I found a Greens drink to be very popular among the Keto community as an easy to way to get your greens while keeping carbs down.  It also seems like everyone that works out takes some kind of 'pre workout'.  

Through Complete Wellness I set out to create a supplement and superfoods company that creates quality products you can trust.  Quality products that I myself not only approve, but products I really use everyday.  Products I trust so much, I even give them to my little girls. 
While Complete Wellness products can help support anyone's health goals, we made sure to make them keto friendly as well.
We left out the junk, chemicals and fillers that other companies sneak into their products.  Instead we focus on premium superfoods and ingredients that are proven to work.
It's why our Complete Rush pre workout gives you the energetic boost you are looking for, not a chemical rush.
It's why our Complete Greens includes 16 organic fruits & vegetables plus digestive enzymes.  These enzymes help your body break down nutrients that can be readily absorbed & used.
It's why we created the most delicious probiotic on the market.  One that taste so good even my little girls love taking them!  Repairing your gut shouldn't mean hurting your taste buds.
At Complete Wellness, health is our passion.  Your health is our mission.
Check out Best Selling products below and we hope you join the Complete Wellness Team.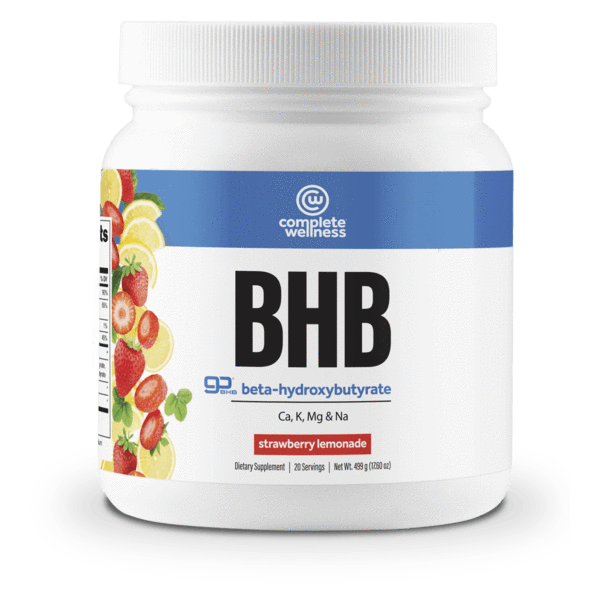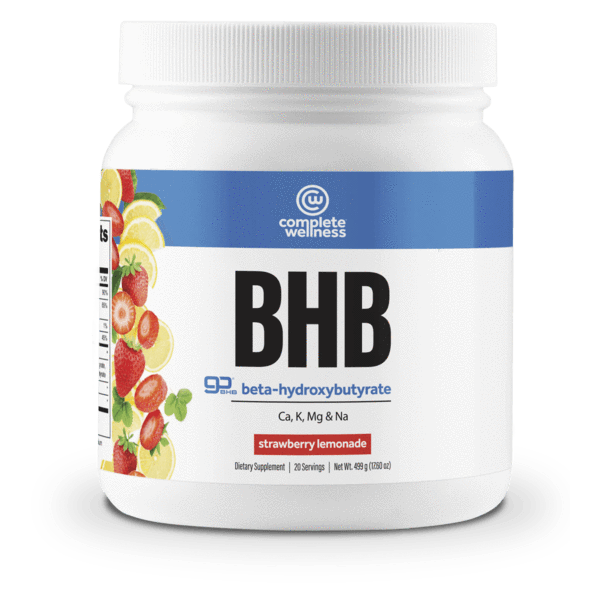 Get into ketosis faster and accelerate your performance with BHBs. This Keto blend of Beta-Hydroxybutyrate (BHB) features 11.7 grams compared to the average BHB on the market which only has 6 grams, ensuring your getting the full benefit of BHBs.  These will help you increase ketone levels, athletic performance, mental clarity, consistent energy and help you burn more fat when exercising.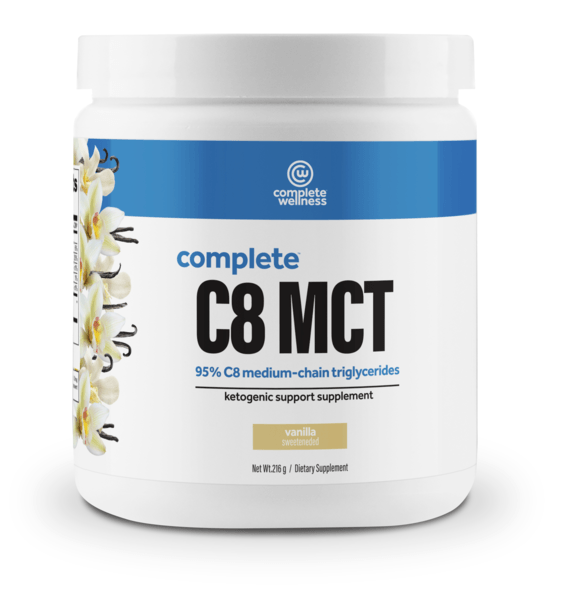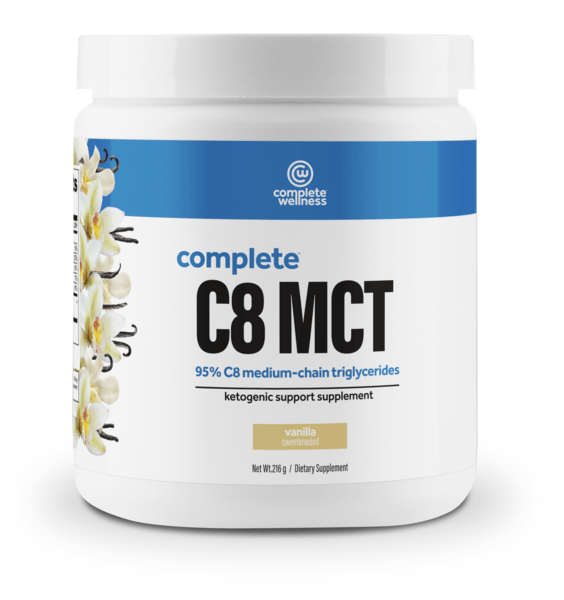 MCT's, or medium-chain triglycerides, are a form of saturated fatty acids that are abundantly found in coconut oil and have a long list of benefits ranging from fat loss, appetite control, heart health, to neurological performance.  So why not just consume more coconut oil? Research shows that MCT is a more concentrated source.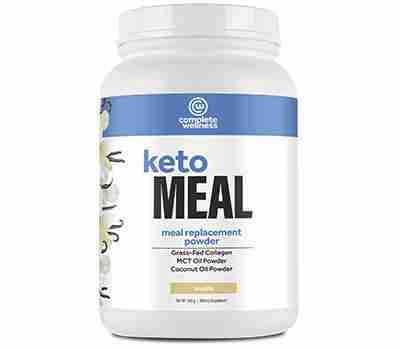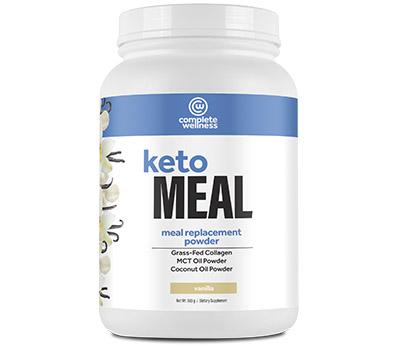 Keto Meal Replacement
Fuel your day with Complete Wellness Keto Meal Replacement Powder with Grass-Fed Collagen, MCT Oil Powder, and Coconut Oil Powder. Keto Meal Replacement is the most convenient and satisfying way to fuel your body for anyone on a low-carb or ketogenic diet. It's packed with Coconut Oil and MCT's, which are easily converted into Ketones by the body. Ketones are your brain and bodies preferred fuel source!
No-Risk 30-Day "You Love It Or It's Free" Money-Back Guarantee
There is absolutely zero risk in giving any of our products a try. We formulate our products with premium quality ingredients for incredible taste and even better results. That is why we can confidently back our products with a 100% risk-free 30-day money back guarantee. As our customer, you are our top priority and if you do not absolutely love it, we'll refund you your entire order no questions asked.
OUR MISSION
At Complete Wellness, it is our mission to help millions of people lose weight, reach optimal health, and ultimately help them transform into better versions of themselves. We pride ourselves on providing top quality, science backed education and supplements. We do NOT believe in wasting peoples time or money. What you receive is the end product of countless hours of testing and research for supplements we personally use and we are proud of that. We want to help you achieve your health & fitness goals in the fastest, easiest, and most delicious way possible.
We believe that life is not about being perfect, it's about being complete.
Co-founder, Complete Wellness. Drew Manning