Complete Wellness Supplements Affiliate Program.
Earn extra income by recommending the best keto-friendly supplements to your existing audience.
Here's how our affiliate program works.
Simplicity

Get a custom link and code to share with your audience on any channel.
Support
Get access to a friendly Affiliate manager who will be there to help you succeed.
Discounts
Get access to exclusive promotions that you can share with your audience.
Transparency

View manage and track your performance on our easy-to-use dashboard. 
Growth
Earn progressively higher payouts by referring more customers to our site.
Attribution
Get credit for all Complete Wellness referrals made within 30 days.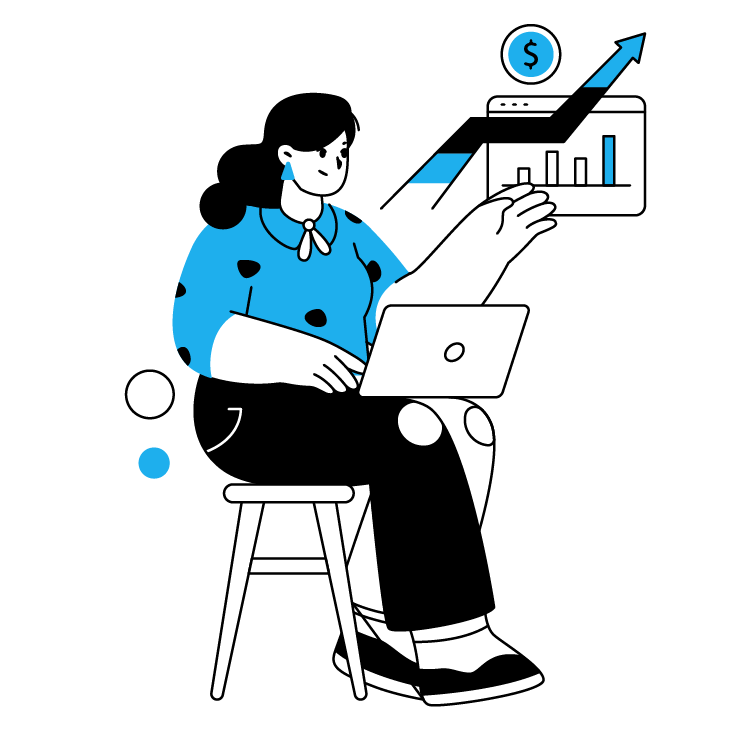 Work with our affiliate team.
Our affiliate team is here to help you succeed. They will provide you with all of the tools and assets you need.
Supplement Guide -

Learn about what Complete Wellness has to offer and how our products can benefit your audience.
Coaching Calls - We're in this together and know that the more successful you are, the more it benefits everyone involved. Hop on a coaching call with your affiliate team to get new ideas and insight on how you can maximize your commissions.
Visual Assets - Get access to our growing library of product images, lifestyle images, and recipes that you can share with your audience.
Interested in becoming an affiliate?
Getting started is easy! Join the Complete Wellness affiliate program using the link below. We will review your application and notify you when you're approved.
Frequently Asked Questions
What products can I refer through the Complete Wellness affiliate program.

Our affiliate program gives you the opportunity to earn commissions for referring new or returning customers who purchase any of the Complete Wellness supplements on our site. 

How do I join the Complete Wellness affiliate program?

You can join our affiliate program here. Simply click "Register Now" and fill out the form. If approved, you will be contacted by our affiliate team who will help you get everything set up and give you tips to get started. 

What platform do you use to manage affilialtes?

We use Refersion to connect with our affiliates, attribute sales commissions, and send payments.

The default commission is 15% of the product price. Higher tiers are available to affiliates that have consistent results. Commissions up to 20%, free product allowances, and a monthly retainer are some of the additional benefits you can receive based on your performance and time spent within our affiliate program. 

When will I receive my commission?

Commissions are paid out via PayPal on the first week of every month. If a commissionable purchase is returned, the affiliate commission will also be canceled.

How are my sales tracked?

Sales are tracked when a customer clicks through your affiliate link. The affiliate cookie is valid for 30 days, meaning if a referral makes a purchase within 30 days of clicking your link, you will receive a commission for the sale. 




You will also receive an affiliate discount code that you can share with your audience. 




Note: There are factors that are out of our control that may prevent link tracking such as ad blocker extensions installed in web browsers.

Will I receive commissions for subscription products?

Yes! You will receive a commission on the first payment of a subscription product.