Maximize Your Results With The Back2Fit Supplement Bundles!
Convenience - More Energy
- Better Brain Performance -
Faster Fat Loss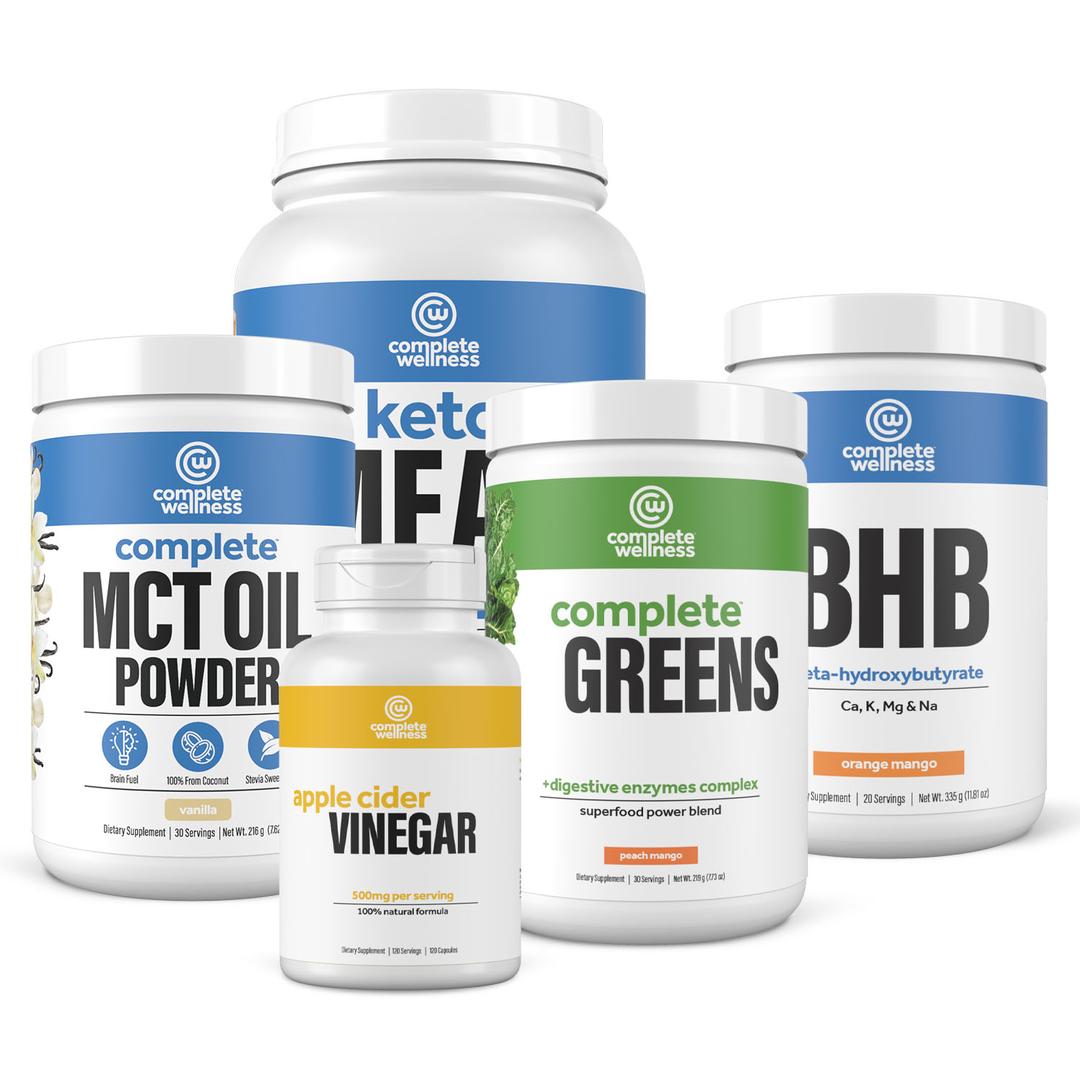 Fat-burning becomes effortless when you fuel your body with the right ingredients.
These custom bundles are designed to get you into a state of ketosis FASTER while enhancing all of the amazing fat-burning benefits of Keto. 
The Back2Fit Starter Bundle: These supplements will help jumpstart your body's transition into ketosis and reduce the effects of the Keto Flu.
The Back2Fit Essentials Bundle: This bundle will help your body transition into ketosis and give you essential nutrients that are otherwise difficult to ingest on a ketogenic diet.
Drew's Back2Fit Bundle: You already have Drew's Back2Fit exercise and meal plans. This bundle includes all of the supplements Drew will be taking on his Journey Back2Fit!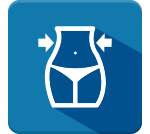 Promote Fat Loss
These keto-friendly supplements boost ketone levels which help train your body to burn FAT as fuel. Increasing your ketone levels increases your ability to burn fat effortlessly.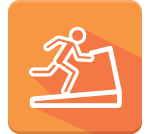 Boost Energy Levels
Ketones are your brain and body's preferred source of fuel. Providing them with a boost in ketones will result in greater brain performance, focus, mental clarity, and physical energy!
WHEN YOU GIVE YOUR BODY WHAT IT WANTS... IT WILL REWARD YOU!
So, fuel your body with ingredients designed to kick-start your bodies natural process of producing more energy, burning more body fat, and feeling your best!
What's Inside The Back2Fit Bundles?
C8 MCT Oil Powder
C8 is a high-quality source of fat that is quickly absorbed and converted into a clean energy source within just 30 minutes. The liver breaks down C8 quickly into Ketones, which are utilized almost immediately by your body, and are your brain's preferred source of fuel. 
Your goal is to become a fat-burning machine and C8 MCT is a premier fuel source that can be used to ignite that fat-burning process! It also supports weight management by suppressing your appetite, reducing cravings, and helping you stay fuller for longer.
Boosts Fat Loss:

C8 MCT  helps control blood sugar levels, reducing fat storage and increase fat burning.

Fuels Mental Focus:

C8 MCT elevates ketone production which is your brain's preferred source of fuel, improving your mental clarity and reducing brain fog.

Improves Heart Health:

C8 MCT lowers the risk of heart disease and other risk factors such as weight, cholesterol, and inflammation by reducing LDL or "bad" cholesterol levels.

Reduces Inflammation:

C8 MCT improves your gut environment by destroying yeast and bacteria that cause painful inflammation within the body.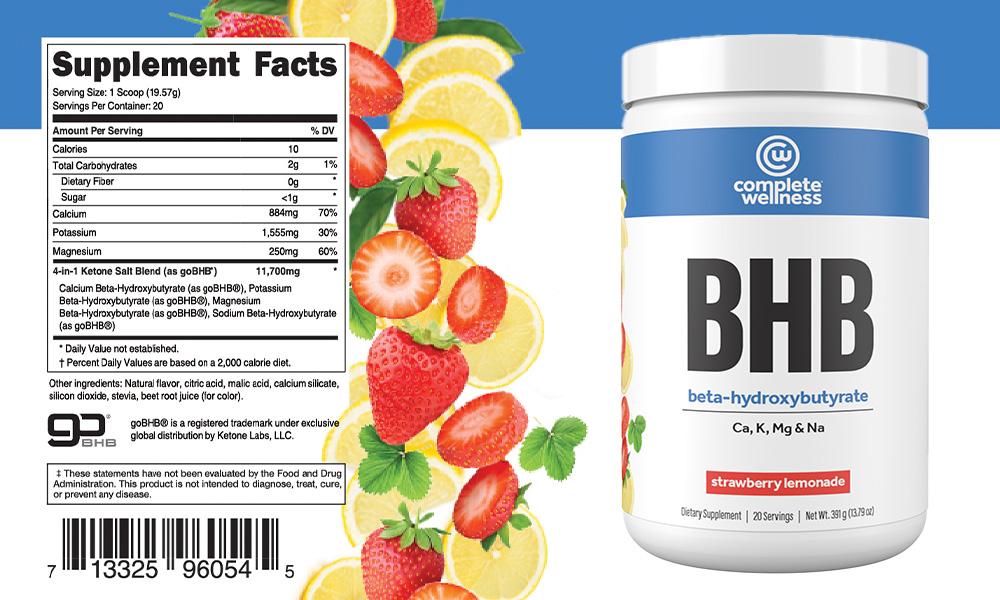 BHB Exogenous Ketones
Beta-Hydroxybutyrate, or BHB, is a ketone produced by the liver and is used as energy when glucose isn't readily available. It is the cleanest fuel source for your brain and body that helps you burn more fat, increase your energy levels, and boost your mental performance.
If the goal of Keto is to train your body to burn fats (or ketones) as fuel, then doesn't it make sense to consume more Ketones? Yep!
Well, the sooner you can get into a state of Ketosis, the sooner your body can become a fat-burning machine! BHB Exogenous ketones help you do just that!
Increase Mental Performance:

Your brain prefers ketones over Glucose, as it is a cleaner, more sustainable fuel source. Ketones improve your mental clarity, mental focus, and reduce brain fog.

Increase Physical Performance:

BHB's provide your body with long-lasting energy that helps fuel you for strenuous exercising, busy workdays, and keeping up with the kids.

Promote Fat Loss:

Ketones have a satiating effect, which helps you stay fuller for longer. When you're in a state of ketosis, your body converts fats into fuel which leads to faster weight loss. BHB's help you get into this fat-burning state faster and keeps you there!

Reduce Keto-Flu Symptoms: 

BHB Exogenous Ketones help mimic a state of ketosis within the body, reducing the uncomfortable symptoms of the "Keto-Flu".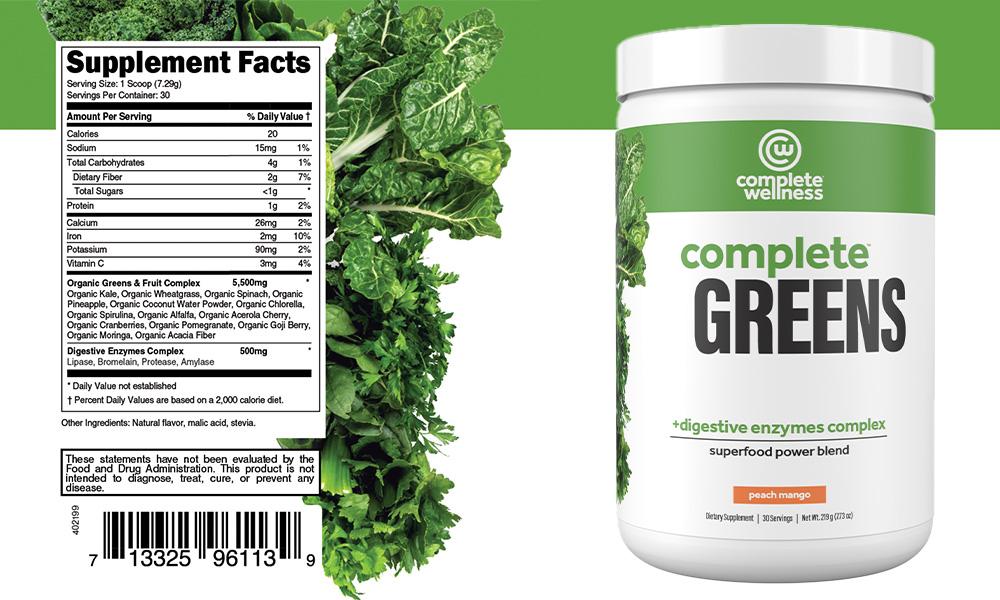 Complete Greens
We understand how difficult & expensive it can be to get in all of the daily micronutrients that you need. Fruits & vegetables can be tasteless or full of chemicals & other pesticides that wreak havoc on our bodies due to mass production farming & the lack of nutrients in our soil.
The solution to this? A greens powder that contains 16 powerful organic fruits and vegetables that DON'T spike your blood sugar! Each serving is the equivalent of 4-5 servings of fruits and vegetables.
Save Time & Money:

 Adding Complete Greens to your every day can save you hundreds of dollars in pills, powders, & trips to the grocery store with each & every delicious scoop.

​Powerful Ingredients:

 With a unique blend of 16 organic fruits & vegetables, & digestive enzymes, Complete Greens helps you get in all of your daily micronutrient needs without spiking your blood sugar.

​Improves Digestion: 

Complete greens contains digestive enzymes to help your body digest, absorb, & assimilate the nutrients you consume from your greens drink & other meals.

​Insurance For Your Body:

 Your health is important but it's not something you should stress about every minute of your life. So, with each serving, mix, drink, and then forget about it.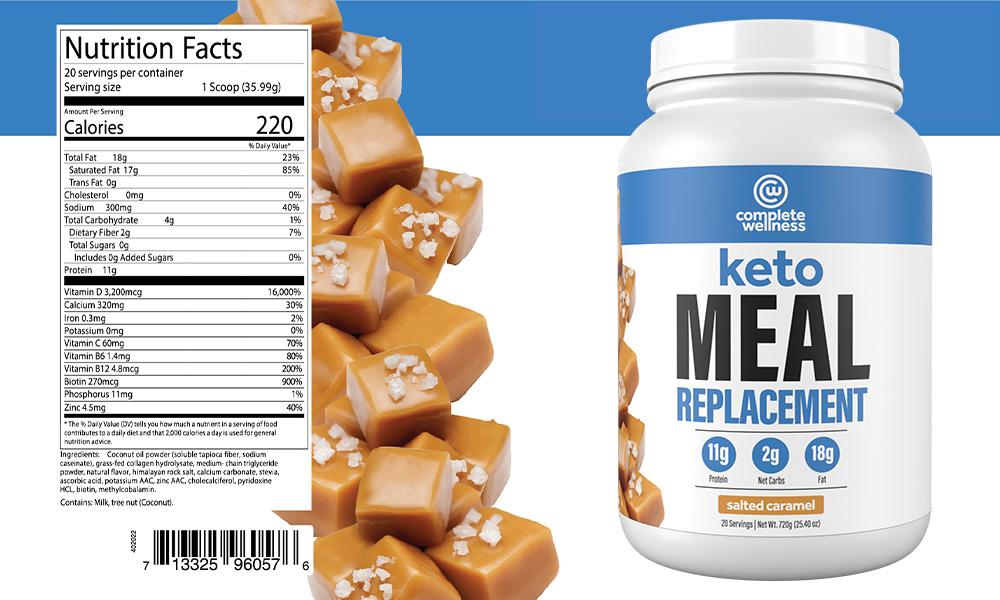 Keto Meal Replacement
Keto Meal Replacement is the most convenient and satisfying way to fuel your body for anyone on a low-carb or ketogenic diet. It's packed with Coconut Oil and MCT's, which are easily converted into Ketones by the body.
In terms of weight loss, 1 Keto Meal Replacement shake can help you reach your daily macronutrient goals without all of the extra calories. Fewer calories = greater fat loss. The beauty of Keto Meal Replacement is that it is VERY filling and destroys unwanted hunger cravings.
Supports Weight loss:

This low-calorie, high-fat shake keeps you fuller for longer on fewer calories than the average Keto meal. Its satiating effect may reduce cravings and cause you to eat less.

Enhances Ketosis:

Jam-packed with 18 grams of fat to support sufficient ketone production to help you achieve and stay in Ketosis. Ketones provide long-lasting energy for your mind and body.

Convenient:

All you need is a shaker bottle, water, and 1 scoop of Keto Meal to enjoy a Keto-Boosting meal anywhere you go!

Fill The Gaps:

A great way to hit your macronutrient goals, especially when busy and always on-the-go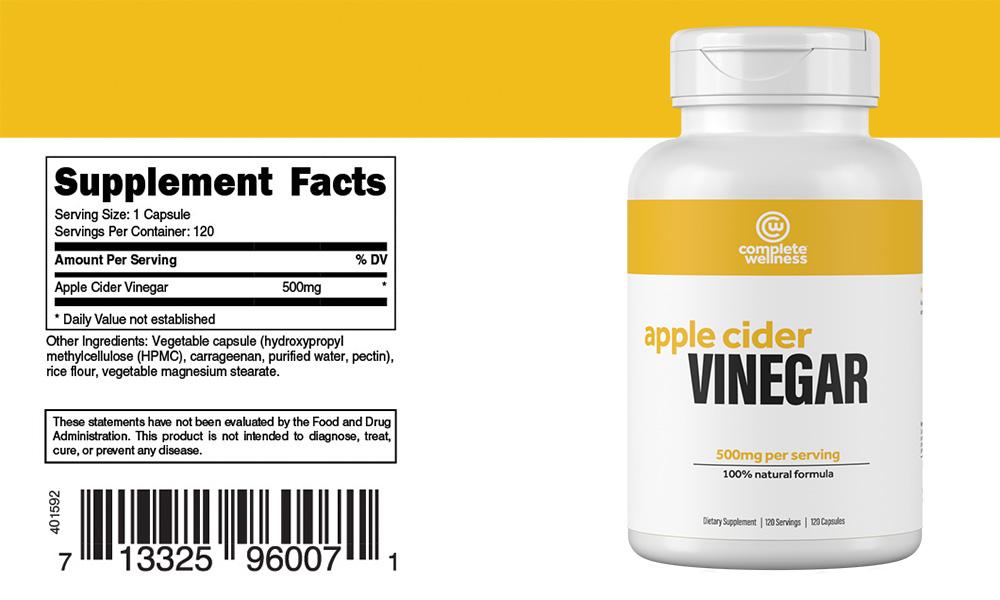 Apple Cider Vinegar
Apple cider vinegar is rising in popularity as a great proponent for improving overall health. However, the taste of apple cider vinegar alone is too difficult for most people to stomach.
The solution is simple: apple cider vinegar pills that are tasteless, easy to consume, & provide your body with the same benefits.
Apple cider vinegar can be used for many things, replacing hundreds of dollars worth of unnecessary medicines, creams, & other supplements.
Improves heart health, blood circulation, & lowers cholesterol levels
Boosts gut health by adding beneficial bacteria to your diet
Natural body cleanser & detoxifier
Aids in weight loss by improving satiety
Regulates blood sugar & improves insulin sensitivity.
Reduces acid reflux & balance pH levels
Boosts your immune system
As a busy dad, entrepreneur, and business owner my time and resources can be very limited. As I go on my journey Back2Fit for a second time, I need all the help I can get to make it as easy and convenient as possible. That's why I have chosen all these items for my Back2Fit bundle! I know how busy life can get, how stressed we can be trying to do everything right and staying on track with a new lifestyle. So I created this bundle to include everything one might need to help keep you on track and feeling your best!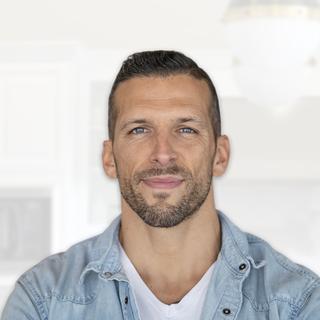 Check out the latest products to help you on your Back2Fit journey!
At Complete Wellness, health is our passion. Your health is our mission.
We've helped transform the lives of over 500,000 men and women with the Keto diet and our 5-Star line of Keto-Approved health supplements and to us, this is just the beginning.
We set out to create a supplement and superfoods company that creates quality products you can trust. Quality products that I myself not only approve but products I really use every day.  Products I trust so much, I even give them to my little girls. 
We left out the junk, chemicals, and fillers that other companies sneak into their products.  Instead, we focus on premium superfoods and ingredients that are proven to work.
Get ready to completely transform your mind, body, and overall health! We hope you enjoy the results as much as we do.